My Little Pony: Friendship is Magic.
Bug's worst friend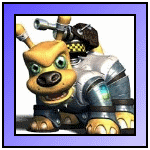 RainbowCrash wrote:Kazoo, can you post the new episodes on here? I don't have them on tv as it's an American exclusive ( which is bs ).
It's in britain as well. And at least 7 other languages.
Anyway, the one in the OP is the newest one but I'll post them whenever they come out and I have internet access and are aware.
Permissions in this forum:
You cannot reply to topics in this forum